So here's what I did with my LOLconomic Stimulus check -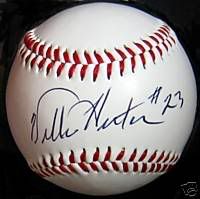 Bush Sr? You will always suck beyond measure for turning the name into a hand grenade. Getting Tigers memorabilia with your son's placebo bucks feels kinda good.
It was fun watching my boss swallow his tongue when I answered back some snide comment with -
"Willie HORTON? Yay! Childhood hero!"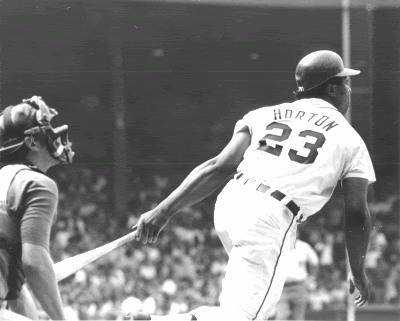 Saved the 1968 World Series, by the way. blahblahblaMickey Lolich, fine.
The summer previous, both *were* in The City in uniform during the riots.
Willie was there in his Home uniform, standing on his car, calling for an end to the violence.
Lolich came by way of tank in National Guard uniform.
Clubhouse casual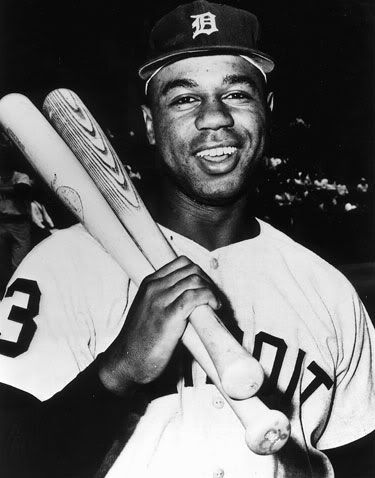 Fancy Tigers promo shot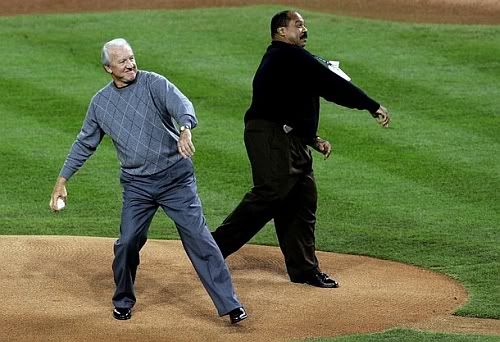 Looks like The Wonder got his pitch out first, Al.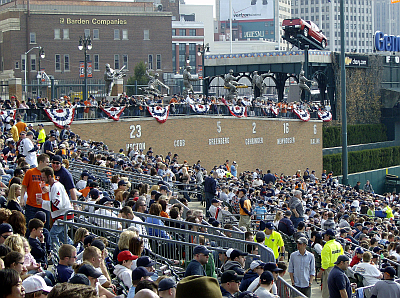 With retired Tigers numbers. You'll never be Tiger Stadium, but I love you for this one, Comerica.
Still can't decide if it's funny or not that it stands right next to Ty Cobb's. Yeah, it's funny.
House Bill 5200 signed into law, 2004 -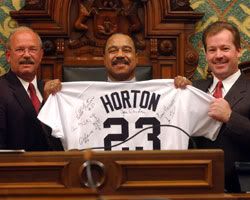 October 18 is
Willie Horton Day
in the state of Michigan.

ebay is a wonderland

work